Hello, welcome to Guangzhou tenglong water park equipment co., LTD website
Parent-child interaction theme is the future development trend of water parks
---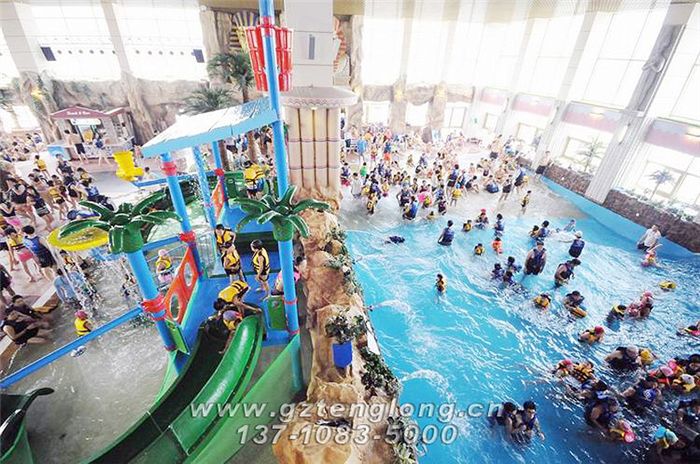 The parent-child travel market has experienced explosive growth in recent years. By the end of 2018, my country's parent-child users will soon reach 300 million, and the market is huge. At the same time, parent-child, entertainment, themed, and technological have also become the development direction of parent-child products in the context of consumption upgrades. Parent-child vacation experience will be more favored by parent-child families. With the development of the water park industry, competition has become increasingly fierce, and it needs to follow the development trend of the market. The parent-child water park conforms to the development trend of the market. Parent-child interaction will become the development trend of water parks in the future. Guangzhou Tenglong Water Park equipment manufacturers come to discuss:
Advantages of parent-child theme water parks Compared with large and medium-sized water parks, parent-child interactive water parks have the advantages of small footprint, low investment, relatively simple operation, convenient management, clear themes, and pertinence.
1. Investors can choose to invest in the parent-child market, determine their own investment direction, follow the market trend, create a parent-child interaction atmosphere, attract more parents and children to enter the park, so as to highlight the advantages of the water park, which can increase the park's income and potential Continuous development.
2. Parent-child interaction design Compared with other amusement projects, parent-child interactive water parks must take into account the multiple functions of adult vacations and children's outings, parent-child entertainment and children's education, and have higher requirements for investors' operational capabilities. In the parent-child theme design of the water park, water park equipment and themed packaging with different parent-child content should be designed according to the children's age group to attract children's attention and maximize the various psychological requirements and psychology of children at different age groups for the water park. expect.
3. Combination of indoor and outdoor
We can build a water park that combines indoor and outdoor according to the geographical location. Of course, it can also be a pure outdoor or pure indoor water park, or even a mobile water park. One of the major advantages of indoor water parks is that they can be operated all year round without being affected by climate and weather.
4. The main consumers of the parent-child interactive water park are children. Only venues and water playing equipment that can attract children's attention can produce consumption and produce benefits. Therefore, you must pay more attention to the decoration, regional setting, and selection of water park equipment.
Ocean star water village, pirate ship, children's dream water village, water play sketch, small cupola, small horn, children's combined slide, animal-shaped small slide, artificial wave, circulating river and other water park equipment are good choices! ! !